About us
17 GREEN YEARS OLD ECO HOTEL!
Eco Friendly Hotel Dalia is situated on a quiet street in the center of Kosice, only 5 minutes walk from Main Street. The hotel offers comfortable accommodation in 37 rooms of 3 * and 4 * category, 4 conference rooms with capacity of up to 120 guests, a gourmet restaurant for 60 guests, stylish SAVOY café and convenient parking.

Hotel Dália in Košice is one of the first ecological hotels in Slovakia. ´We understand that each contribution to the protection of our environment is a contribution to our future. Our goal is to minimize waste production and use innovative technologies that will help our employees and our guests to conserve energy and protect water resources. "says Dagmar Amrichová, general manager of the hotel.
Why choose Eco friendly Hotel Dalia:
Green City hotel operating on the market since 2001
longest operating ECO hotel in Slovakia
EU Ecolabel certification in 2011
In Dalia we apply the GREEN philosophy for the longest time among the Slovak hotels. Our ecological approach gained certification a long time before the environmental friendliness has become a buzzword, indicating our responsible approach.
Visit the longest operating eco-friendly hotel in Slovakia, and experience a sense of responsible choices and friendly family atmosphere.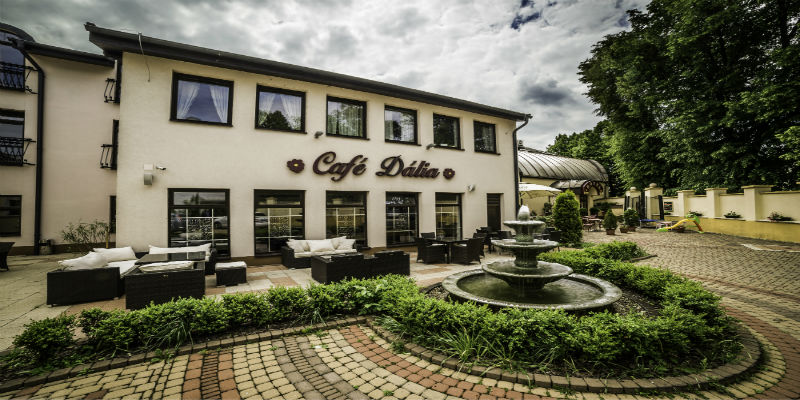 Free WiFi
Parking
Pet friendly